Motorcycle Route Author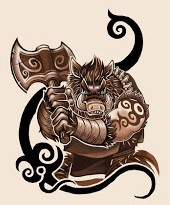 By Tank4847 (75 McR Points)
on May 15, 2020
Rider Reviews Have ridden all of these roads but not as one…
Written Directions
Approximately - 53miles Approximately - 1 h 23 min *All distances and times are approximates!* Start – End Big Red's Cafe 830 E King St, Kings Mountain, NC 28086 Head east on E King St toward US-74 E 2.4 mi Turn right onto Sparrow Springs Rd 0.4 mi Turn left onto Linwood Rd 3.7 mi Sharp right onto Chapel Grove Rd (At Breina's Food Mart) Head southwest on Chapel Grove Rd 1.7 mi Continue onto Lewis Rd 0.4 mi Turn left onto Chapel Grove School Rd 1.6 mi Turn right onto Crowders Creek Rd 0.7 mi Turn left onto Ferguson Ridge Rd 1.1 mi Turn right onto Crawford Rd 1.0 mi Continue onto Rhyne Rd/State Hwy S-46-237 Continue to follow Rhyne Rd Entering South Carolina 2.1 mi Turn right onto State Hwy 55 10.9 mi Turn right onto SC-5 3.7 mi Turn right onto Mullinax Cir/State Rd S-11-68 0.2 mi Turn left onto Burnt Mill Rd 1.2 mi Burnt Mills Creek Kings Creek, SC 29702 Follow Burnt Mill Rd to Possum Trot Rd Turn right onto Possum Trot Rd 1.9 mi Turn left onto State Rd S-11-141 1.4 mi Slight right onto Garner Creek Rd 167 ft Continue onto Jenkins Farm Rd 0.7 mi Turn left onto Piedmont Rd 98 ft Turn right onto Battleground Dr 1.9 mi Continue onto State Rte 705 3.4 mi Turn left onto Love Valley Rd Entering North Carolina 1.3 mi Continue onto Bethlehem Rd 3.7 mi Turn right onto NC-216 N 3.9 mi Turn right onto W King St 1.0 mi End back at the cafe
Scenery
Nice little jaunt through Crowders Mountain and Kings mountain passing by Burnt Mills Creek. Starting and ending at Big Red's Cafe in Kings Mountain, NC. This route goes by Crowders Mountain Golf course and one access point to Crowders Mountain State Park. You will meander some back roads passing into SC and by Route 55 Country Store and Grill and you way to Burnt Mills Creek by way of Hwy 55 before heading back up into Kings Mountain State Park and back into NC before passing by a Drive-in that is open and showing movies as you make your way back into Kings Mountain. There is lots of country back roads scenery to enjoy along the way.
Drive Enjoyment
Roads are in fair condition in SC and good condition in NC. Mix of twisties at the start with some nice sweepers in the middle and end. There is not much change in elevation.
Tourism Opportunities
There is a little country mart (Route 55 Country Store and Grill) along the way to stop in and grab a drink or snack if you want one. there is also a working Drive-in Theater on this route. you can visit Kings Mountain National Military Park as well as the state park and Crowders Mountain State Park. Burnt Mills Creek is a cool little place to stop and jump in the creek to cool off, if you are so inclined to do so. all in all this is a cool little back roads/country roads trip that will let you have fun without taking all day if you want a quick little jaunt.