Motorcycle Route Author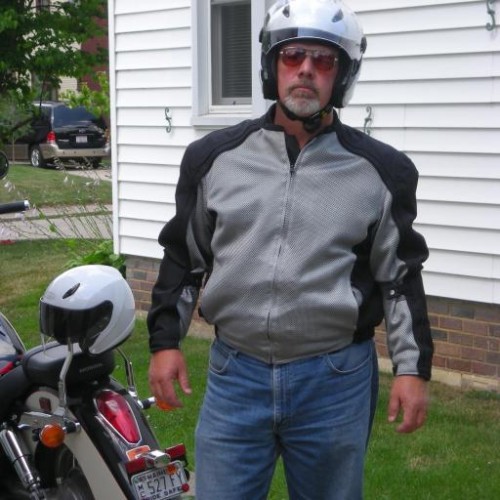 By Bludy L (24 McR Points)
on Jan 03, 2018
Written Directions
Start at the Buckeye Deli and Grocery store in Nashville on Ohio 60. Proceed east for 5 miles. Here route 60 turns south (right). Continue on to Killbuck. Though Killbuck is a small place route 60 makes several turns so watch for signs. Proceed south. Shortly after you see River View Junior High School route 60 joins US 36 and goes west (right). When you reach Warsaw stop at Roberta's Diner for some good food.
Scenery
As you proceed east from Nashville you'll pass through scenic vistas of Ohio farmland. As you head south towards Killbuck the road takes on a more curvy and twisty nature and still follows farmland but now has more woods mixed in. South of Killbuck the road follows the long abandoned railroad bed of a branch of the Pennsylvania Railroad. It hugs the valley edge. The lowland is either swamp or farmland. Wooded parcels are encountered when the road traverses high ground.
Drive Enjoyment
For most of the 30 mile route the road is in excellent conditions having been resurfaced within the last year or so. The road becomes progressively more challenging as you proceed. The initial stretch contains sweepers and straight aways with modest elevation changes. From the southward bend to Killbuck the curves become tighter and there are some blind hill crests and corners. South of Killbuck there are more and tighter curves, many blind hill crests and corners with at least a half dozen 90? turns. Once when riding this route with a friend he commented that the road engineer could have made it straight in many places but he was just messin' with motorcyclists.
Tourism Opportunities
Fuel is available at the intersection of 39 and 60 where 60 turns south, in Killbuck, and in Warsaw. The Marathon station in Killbuck carries ethanol-free R90 if that interests you. There are several small restaurants in Killbuck, which I have never tried, and also in Warsaw. The Dari-Land is fine, but Roberta's Diner is excellent, a great place to grab a bit before heading back.
Motorcycle Road Additional info
Two notes of interest. Killbuck was formerly know as Killbuckstown and Oxford. The village was named for Chief John Killbuck (aka Gelelemend) a leader of native American people of the Delaware (or Lenape) tribe. As you pass through Blissfield a short 1.4 mile detour east on county road 343 will take you to the Hemlick covered bridge. It was originally built during the Civil War in 1863 and was restored in 1996.