Motorcycle Route Author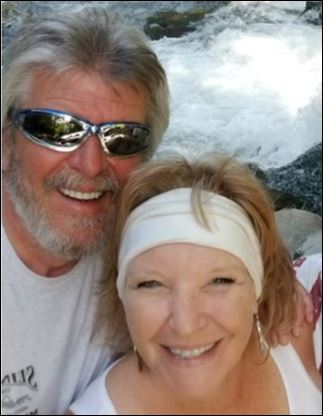 By ThomSS (3609 McR Points)
on Nov 04, 2019
Written Directions
Starting east to west pick up OH-266 10 miles south of McConnelsville off OH-60, route ends at OH-377 just south of Pennsville. From McConnelsville ride about 10 miles south on OH-60, you'll see JCT 266 sign along with sign for Stockport, Big Bottom State Memorial and Muskingum Parkway Lock #6, turn right onto OH-266... in about 10 miles you will come to 266/376 intersection, Dollar General will be on your right, on your left a bridge, follow sign for 266, turn left and cross bridge over dam into Stockport... follow 266 another 4 miles where it ends at stop sign at OH-377. Once 266 ends, you can take OH-377 north (straight at stop sign) about 7 miles to OH-78... at 78, go right, bridge crossing over to McConnelsville is 2 miles away ... to the left at 377/266 intersection, Ohio's Dragon Tail, Burr Oak State Park, is 13.5 miles, Glouster is 18.5. If you take 377 south (left at stop sign) Chesterhill (start of southern end of Triple Nickel) is only 6.5 miles.
Scenery
OH-266 follows the Muskingum River along rural farm land with periodic views of the river passing by Big Bottom State Memorial Park. As you cross the bridge into Stockport, the Muskingum River Lock #6 is on your left and the beautiful, rustic Stockport Mill Inn and Restaurant is just on the other side of bridge, If you want to ride to Lock, instead of crossing bridge, go straight at intersection, in 150' or so turn left just before the gas station/carryout parking lot. Road will swing under bridge to Lock.
Drive Enjoyment
OH-266 from 60 to Stockport follows the Muskingum River, this strech was repaved in 2018, road is in very good shape. You have a sweepers, curves, some rolling hills, but mostly flat, tree lined in places and areas where road was cut out thru a hill. West of Stockport (as of September 2019) there is some construction in a couple spots where road is one lane with traffic light, road west of Stockport isn't bad, but not as good as east of Stockport. I've not noticed any gravel on this route, but that's not to say a hard rain couldn't wash some out.
Tourism Opportunities
Muskingum River Lock #6 worth checking out, great picture opportunity with Stockport Mill as a backdrop. Stockport Mill Inn & Restaurant on the dam is defintely worth a stop. An old Mill that has been transformed into a 14 room Inn and Restaurant. Very laid back and rustic, if you like that kind of stuff, you'll love this place! Also great place to spend the night, or set up base camp. Each room has its own private balcony overlooking the dam or river. The owner and staff are great people! Big Bottom is a memorial to commemorate a settler/Indian war, which began with a massive massacre of Ohio Country settler by the Delaware and Wyandot Indians in 1791, not much to see.
Motorcycle Road Additional info
On east side of 266/376 intersection at edge of Stockport is a Dollar General, on west side and Gas station/carryout with a Deli. In Stockport, Riveria Pizza just north of the Mill on Water Street, place doesn't look like much, but the food is good as are the prices. A family diner one block north of 266, have only had breakfast there, it was okay. Stockport Mill Restaurant is only open on the weekends and occasionally closed if there is a private event at the Mill. Inn is always open unless private event. Hardware Inn of Stockport Bed & Breakfast right across street from Mill, an old Hardware store converted, has 4-5 bedrooms. Stockport is a nice place to set up base camp and ride many of the great roads in southeastern Ohio.