Pennsylvania Motorcycle Club Information
#61115
None
No gender restrictions
Bike Preference
None
None
Club Details:
Do you have a "once in a lifetime" motorcycle ride that you've always wanted to take? Or maybe more than one? Would you like to expand your group of riding friends and Ride the Adventure you've been dreaming about? Join the club and Ride the Adventures with us! This year we are planning some fantastic rides all over the world. In 2020 we are going to Belize (English speaking country in Central America), Europe (Germany, Austria and Switzerland) and The Appalachians and Smokey Mountains (Virginia, Tennessee and the Carolinas) Next year… we will let the club decide! We use MeetUp for club members to stay connected and alerted about upcoming rides and gatherings – and to survey on our ever-building wish list of new Bucket List Rides for next year ?. This is a great place to make new friends. ALL riders and ALL bikes are WELCOME! Passengers and significant others too. In between the destination rides we will also be holding local gatherings and day-long or half-day rides (in Bucks County PA, USA and in Frankfurt, Germany). The Meetup Organizers and Tour Captains are Kevin O'Neill and Jeff Book. Kevin is in Bucks County and Jeff is in Frankfurt. Kevin and Jeff are lifelong riding buddies who have traveled the world together on two wheels. Check out our website for more detailed information and to reserve your spot for upcoming rides at www.BucketListMotorcycleTours.com
Washington Crossing, PA 18977, USA
For more information about this Pennsylvania Motorcycle Club:
Kevin O'Neill
267 441 1119
kevin@BLMTClub.com
https://www.meetup.com/Bucket-List-Motorcycle-Tour-Club/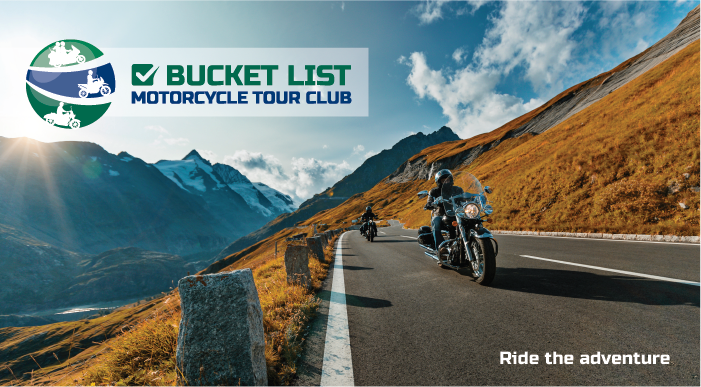 Photo & Video Gallery (0)
No Photos Or Videos Added Yet.