Ohio Motorcycle Club Information
#64046
None
No gender restrictions
Bike Preference
None
None
Club Details:
We live and believe first and foremost according to the Biker Code. Founded in 2013, we will Never Forget 9/11 and will continue to honor and remember all that were lost on that fateful day.
Ohio, USA
For more information about this Ohio Motorcycle Club:
ohiopatriotbikers@gmail.com
https://www.ohiopatriotbikers.org/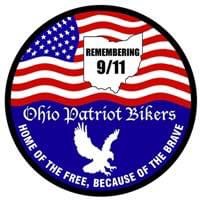 Photo & Video Gallery (0)
No Photos Or Videos Added Yet.