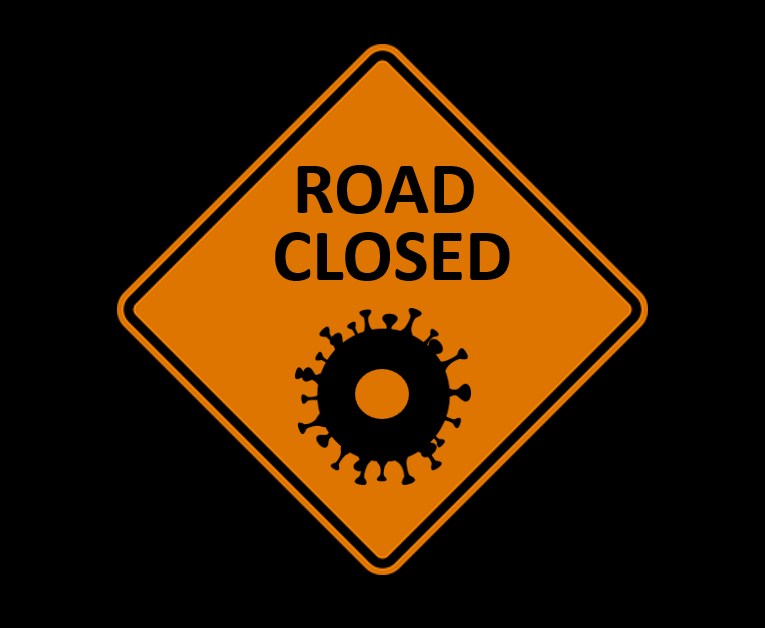 State and local responses to the COVID 19 pandemic impacting motorcycle rider travel vary across the country.
Riders need to be aware of this reality, plan appropriately, and abide by all applicable government pandemic response measures. This page shows some of the impacts that have been reported to me but in no way replaces your need to do your own due diligence and reference state and local authority online resources . If you are aware of a specific impact to a specific motorcycle road or area, please let me know by using the "Feedback" button at the top of the page (under the menu options for mobile visitors). I will attempt to update this page after I confirm the reliability with at least one online government information source. If you report an impact, please help by including an online government information source that can corroborate the information as well as serve as a reference for riders to consult for regular updates.
Let's all pitch in and do our part because, we're all in this together!!!
---
Tail of the Dragon COVID 19 Impact Updates:
There are 3 counties shown in the map above that may have different restrictions in place. The names are listed below and hyperlinked to one of many online info sources covering the topic:
For latest updates, a local business has volunteered their Facebook page to be consulted - https://www.facebook.com/tailofthedragon
Cherohala Skyway COVID 19 Impact updates:
---
Bill Belei,
Founder & Editor MotorcycleRoads.com, 1998