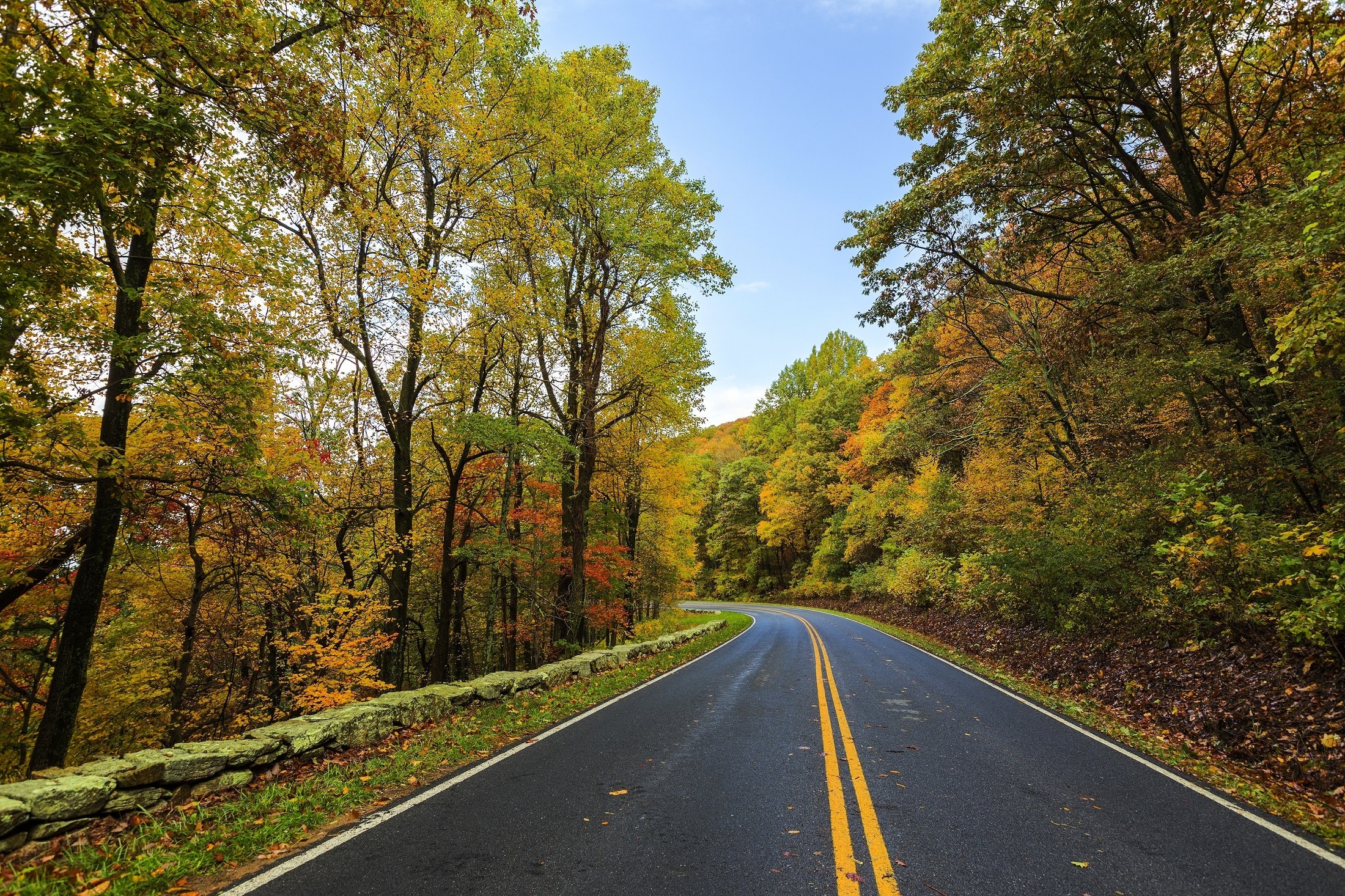 What are the Best Motorcycle Rides the Northeast has to offer?
(Updated to help you plan for the 2021 Riding Season!)
Report based on a full-year of the 2020 motorcycle riding season data of the Best Motorcycle Roads in the Northeastern region of the United States
To produce this report, we looked back at the entire 2020 motorcycle riding season's data gathered by the MotorcycleRoads.com (McR) web site. This data comes in from the literally millions and millions of page views accessed on McR over the course of a year by various motorcycle riders (over 1 million riders visit motorcycle roads annually). If you are curious as to the details of how the popularity ratings are calculated, see Note 1 at the bottom of this article. Also, we used the US Census Bureau's definition of the Northeast region (Connecticut, Maine, Massachusetts, New Hampshire, New Jersey, New York, Pennsylvania, Rhode Island, and Vermont).
The Northeast region, although the oldest region, is by far the smallest region in terms of square miles and # of states (9 total) has the smallest average number of routes per state at 29 (the average for the total four US regions is 39 registered motorcycle rides per state). Don't count this region out however in terms of its ability to host great motorcycle rides! There are numerous areas that are known the world over for their natural beauty and every year this region attracts countless numbers of tourist for its heavenly show of fall colors. In comparison to the other three regions of the USA, this region currently has the lowest number of registered motorcycle roads yet despite its significant size disadvantage, the Northeastern motorcycle rides listed on McR are truly some of the best. The below chart shows the comparison of number of registered motorcycle rides in the Northeast compared to the other four US regions.

(Note: I personally took my first fall motorcycle trip through New England back in the fall of 2015 and I simply fell in love with the area for its classic Americana feel, wonderful scenery, breathtaking fall colors, and classic architecture!)
Overall, the Northeast currently has 263 registered motorcycle roads on McR and each year this number grows as riders add more of their favorite motorcycle rides to the collection. At the time of this analysis (see Note 1 at the bottom of this article), the average state in the Northeast had 29 registered motorcycle roads with the following Northeastern states rising to the top of the heap:
75 Pennsylvania motorcycle rides lead the pack in the Northeast and have since about 10 years ago when Pennsylvania overtook New York. Nationally, Pennsylvania ranks strongly as well with the 5th most registered motorcycle roads in the USA and about twice the national average (36).

66 New York State motorcycle rides places that state at second place in the Northeast. NY has been at or near the top in the Northeast for as long as McR has been in existence (started in 1998)

28 Massachusetts motorcycle rides places that state in third place with the remaining 6 Northeastern states falling behind that.
For a complete listing of the number of registered motorcycle road totals for each of the states in the Northeast region, refer to the below bar chart:
Summary of this year's Top 10 best motorcycle rides in the Northeast rankings:
Moving on from the discussion of quantity of motorcycle rides and on to the quality of motorcycle rides in the Northeast, reveals some interesting trend displayed below:
Pennsylvania. And that is that not only does it have the most registered motorcycle roads but also is currently the home of the #1, #2, & #4 rated motorcycle routes in the entire region.
I'm happy to see some diversity in the ranking this year as a New Hampshire motorcycle ride (I personally drove this New Hampshire motorcycle ride back during that fall of 2015 motorcycle trip to New England in the Fall I mentioned above and thought this particular motorcycle ride was one of the best of the Northeastern motorcycle roads!) that was ranked #4 last year has moved up to the #3 slot and bumped a PA route to #4. New Hampshire also had another route make the list so that puts New Hampshire in second at two routes in the listing

From that point forward the 3rd best showings come from 4 other states: Massachusetts, New Jersey, New York and Vermont
After explaining all that, here is the map of the Top 10 Motorcycle Rides in the Northeast. Follow the color key below to show you where the best motorcycle rides are located throughout the Northeast region!
So, with all that summary information behind us, let's jump in to the listing of the 10 Best Motorcycle Rides in the Northeast and I'll try to eek out just a bit more suspense by starting the list in reverse at the #10 ranked motorcycle ride and working our way to #1:
I'm happy to say that one of the best motorcycle rides in Connecticut and in much of the Northeast for that matter, has entered the Top 10 Motorcycle Roads of the Northeast listing for the first time since I've been doing these lists! This approximate 100-mile motorcycle ride covers much of the northwest corner of the state of Connecticut and drive across top of the Appalachian trail and eventually turns south as you make your way through some really great countryside motorcycle riding! If you driven this ride then please tell us what you think as we are collecting some really great comments on this road and it sounds like it is one that will be making our list of great Northeastern motorcycle rides for a while!
Moving up from last year's #10 spot and into the 9th position is this great great motorcycle ride that generally hugs the border of Maine and Hew Hampshire with the vast majority of the route taking place on the Eastern/Maine side of the border. As I mentioned above, in the summary, I took a motorcycle trip in the fall of 2017 (New England in the Fall is NOT over-rated … every rider should experience that at least once) with my Dad. This particular motorcycle route, was hands-down my favorite ride of the entire trip. It simply was magical as it felt like a motorcycle ride that Walt Disney would have created if he was ever in to that kind of thing. From nearly start to finish, my Dad and I rode under a canopy of magnificent fall colors as pristine pavement meandered up and around some of the White Mountains. I will say that the reason it is probably not ranked higher is simply for the fact that it is pretty remote and very few riders are in the area to give it a try. That being said, if I ever head back for another motorcycle ride through New England in the Fall, this will definitely be on my must ride again list!!!
Jumping back into the Top 10 list again this year is the Mad River Glen ride in northern central Vermont. I personally rode this back in 2015 and I could understand what both all the love and hate this route gets. As twists and turns go, this route has those in spades. However, it also has issues with road condition because of frost heaves that play havoc on the black top. Combine that with the fact that it is not a very traveled road as it is in a remote area (both plusses in my book for great motorcycle riding) it doesn't get all that much love at times from the Vermont road crews and so it can be bumpy if you catch it at a time when the road is starting to go. Having said that, the scenery and the endless turns all with some nice elevation changes made it a very enjoyable ride for me and probably explain why the route is showing back up on the Top 10 listing again. t being said, if I ever head back for another motorcycle ride through New England in the Fall, this will definitely be on my must ride again list!!!
Not too far to the west of the Boston Metro area (west or Worcester) lies this nice 60+ mile loop in central MA. This motorcycle ride was submitted way back in 2008 and has accumulated some great reviews and pictures and a respectable 4.38 out of 5-stars rating in that time. As you see in the comments on this route's description page there are a number of nice splinter routes/rides you can take in addition to the loop. And the route has some great stops along the way so it's one of those rides where scenery is not the only thing you can enjoy about it. Yes, the scenery will be a high point as the reservoir is visible for much of the way.
This year's listing of the best motorcycle rides in the Northeast saw its biggest movement from last year with this route as it came in at #9 on last year's ranking yet this year it has jumped up to #6! This motorcycle ride was submitted by Herbro back in 2011 and travels through the Wharton State Forest and is overall a nice quite country road. However, like a lot of suggested motorcycle rides on MotorcycleRoads.com, there is an eclectic little twist to this ride … it comes with a unique little opportunity to take in some scenery that most riders probably have never seen before: cranberry bogs. These are apparently owned by the Ocean Springs company and end up in bottles and glass around America as different forms of cranberry juice! Besides that the route is universally described as a rare escape from the hustle & bustle of many other NJ roads and one rider/commenter state that "This is the best area to ride in South Jersey. This particular loop is one of my favorites." Overall, it doesn't exude some of the excitement you get from a lot of top motorcycle roads but I'm happy that New Jersey has a route that made the Top 10 and hope some of you get a chance to check this ride out and leave some comments to tell the rest what you thought!
Another route that had moved up between last year and this year is this New York shoreline motorcycle ride. This route rose from the #7 spot to land here at the #5 spot and I'm excited about seeing that as it is one of those "surprising city routes" that most people would never think could exist inside the confines of a large metropolitan area such as New York … but it does! This one is on Long Island and the author has done a beautiful job of writing a great description of this ride on MotorcycleRoads.com so you'll know exactly what to expect. The ride includes a section with a drawbridge that near Oyster Bay and hugs the shoreline for many stretches. As can be expected, this shore run also offers access to great sea-food restaurants as well as other great tourism opportunities you would expect on a coastal setting. So if you are a rider in the NY City metro area and haven't tried the Long Island North Shore motorcycle road, get over to Long Island and enjoy this 60-mile shoreline drive!
Slipping one spot this year from last year's #3 spot to this year's #4 spot is a great ride with a bit of a notorious name - "Route 666 – One Hell of a Ride!" This PA motorcycle ride is found up in the Northwest corner of the state, driving the Alleghany mountains, with a lot of scenery and twistees The scenery includes rock formations, babbling creaks, and bridges all on a on a meandering path … I like how the author describes the drive enjoyment: "every bit of its 30 miles are covered with banked turns and abrupt, small elevation changes. There's even the 'cork screw' downhill turn section about halfway through." So, if you can get to Northeastern PA you'll be treated to an exciting twisty motorcycle ride with a notorious name.
Last year PA simply dominated the best Northeast motorcycle roads listing but this year things were shaken up as the "Kanc" as many local riders call this motorcycle ride broke into the Top 3 listing (a first time that PA hasn't held the Top 3 spots!). I'm happy to see it not only for the shake up but also because this was one of the routes I drove on that fall trip to New England with my Dad and it was a highlight of the trip. The timing of our ride with the fall colors was near perfect, the condition of the road was great, the only issue we had was this road attracts "leaf peepers" from all over so there was a fair amount of traffic to contend with. But the scenic beauty and the nice winding roads definitely overcame any congestion issues and it was a great ride as we were treated to fabulous fall colors the whole way and a lot of great places to pull over, snap a few pictures, and/or even take a small hike to a nearby stream or scenic overlook. Overall, the Kanc is a classic Northeastern motorcycle ride that if you combine with the fall colors, can be a once in a lifetime motorcycle ride for you.
As you realize by reading this year's guide (and basically the many previous year's guides to the Top 10 motorcycle roads in the Northeast), Pennsylvania is a dominating state in the area of great motorcycle rides. And, as you can imagine in a state with such great roads, the competition for the #1 spot can be fierce. This year shows a good example as the two perennial favorites in the Keystone State has flip-flopped and last year's #1 road has this year fallen to #2. As such US Highway 30 is the second best motorcycle ride in PA lies in southern PA between Harrisburg and Pittsburgh and covers a 40-mile stretch of US Highway 30. Like a lot of rides on MotorcycleRoads.com, this route has some historical significance as it (Highway 30) is named after our Great President Lincoln as it was this road that he took to Gettysburg, PA to deliver the Gettysburg Address in Nov 19, 1863 as it was essentially the turning point of the US Civil War. Check out the great photos posted on McR and you'll see this route offers some incredible scenery, mountain riding, and access to a great slice of American history … you'll get a feel why this route has 30 Rider Reviews on McR and why it currently is rated at 4.38 out of 5 and the #1 motorcycle ride in the Northeast!
Settling in at the #1 spot this year and the best motorcycle ride in Pennsylvania is a route you really need to settle in to drive as it's a bit of a long one at 378-miles in total. Being that this route is longer and its offers less of the tighter turns you would find in some of the other routes listed here and more so presents riders with nice sweepers (still a lot of fun though!). And so you know for a route like this to rise to the #1 spot in a motorcycle riding blessed state like PA, there must be some other great things about it than simply riding excitement. The Grand Army of the Republic Highway – Route 6 PA motorcycle ride has been on McR for a lot of years now as it was registered way back in 2004 and as such has accumulated a lot of great photos and comments that you really should check out to get a feel for just how strong of a ride this could be for you. These 378-miles will bring riders across much of northern Pennsylvania and treat them to great scenery as well as many slow and peaceful drives through some vintage old-town USA communities.
Interested in more motorcycle ride articles like this?
Tail Of The Dragon, Head, Back, And Claw
The Famous Tail of the Dragon (AKA The Dragon's Tail) If you ride a motorcycle and have not heard of the Tail of the Dragon or Dragon's Tail, the…
---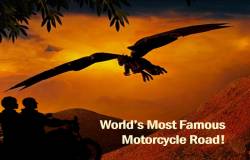 The Dragon Motorcycle Ride - World Famous Motorcycle Road (AKA Deals Gap Motorcycle Ride)
The Dragon – Legendary Motorcycle Ride The Tail of the Dragon, also known as simply "The Dragon" (or by a name that seems to be fading away over the…
---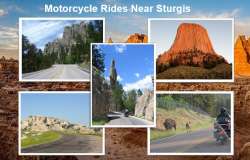 Best Motorcycle Rides Near The Sturgis Motorcycle Rally
Year after year, MotorcycleRoads.com provides an ever growing registry of the most popular motorcycle roads and rides in the USA, Canada and abroad…
---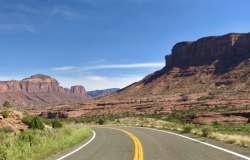 Father-Son Motorcycle Trip 2020 To Western Colorado
Unaweep Tageguache Scenic Road – CO 141 Difficult to say ... IMPOSSIBLE not to love!!! I've been taking an annual motorcycle trip with…
---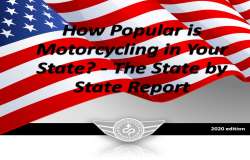 How Popular Is Motorcycling In Your State?
Putting it bluntly, motorcycling is more popular in some states than in others yet there is no obvious or easy "mathematical formula" to calculate…
---

Note 1: All facts and figures below were gathered during early Jan 2019 and will change over time as new motorcycle roads are added to the collection.
Note 2: How were these popularity ratings calculated?
A motorcycle road's popularity can be based on a wide variety of factors. Our analysis considered some obvious indicators of motorcycle road popularity such each roads' "Rider Rating" scores (star ratings) and which motorcycle road description pages were visited the most. But, the analysis dug deeper and looked at some less obvious yet valuable indicators of a motorcycle road's popularity such as how often a given motorcycle road was added to riders' "To Ride" lists, how often a given motorcycle road was added to riders' "Rode it" lists and enthusiasm indicators such how often photos and/or videos were uploaded for a given road and which roads are attracting the most buzz among motorcycle roads indicated by those roads that are receiving the most number of new/recent comments. For the sake of being consistent and as objective as possible we use a popularity algorithm that "crunches those number" and allows us to develop a ranking of the popularity of each of the motorcycle roads used as a basis for this guide.
---
---

Conclusion
As always, I hope to provide you with insightful & valuable motorcycle riding community information to help you get the most out of all of your motorcycling experiences.
I'm always looking for ways to make MotorcycleRoads.com better and more helpful so if you have any suggestions to improve the website, just contact me through the Feedback button you'll find near the top of every page. And as always, if you have a favorite motorcycle road of yours that is not yet registered on MotorcycleRoads.com, please get that favorite of yours "on the map" by registering it at MotorcycleRoads.com. Registering a motorcycle road (or event, or club, or place) is quick and easy and you'll be helping out our motorcycle riding community!!!
Lastly, if you are interested in having a monthly summary of motorcycle riding community updates/new information sent straight to your email box, sign up for our monthly (or less) eNewsletter. Or, if you are into social media, follow me at Facebook and/or Twitter.
---
---