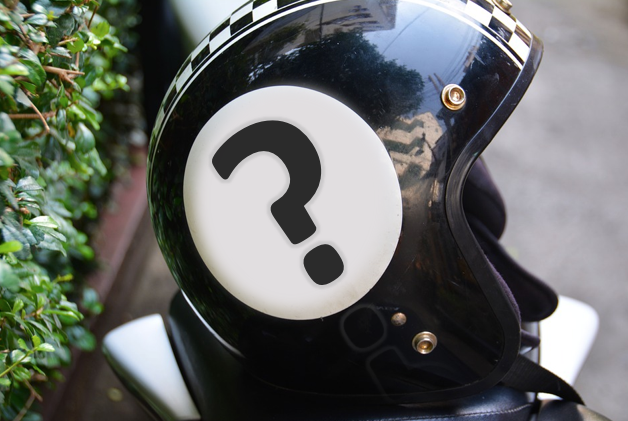 Have you ever asked the question: Where are the best motorcycle rides near me?
Whether you are simply looking for new motorcycle rides & roads to try or if you are specifically trying to find the very best motorcycle rides in your state, learning of all your options may be more difficult than you realize. Even motorcycle riders with years of experience riding in a particular state/area can stumble on to a great motorcycle ride that they had driven past a thousand times. Or these riders can talk to another motorcycle rider and find out about a local/great motorcycle road in an area that they've never thought could have such a great ride. So, MotorcycleRoads.com (McR) has put together this quick guide to help you definitively answer the question - "What are my best options for Motorcycle Rides Near Me?"
Note 1: All facts and figures below were gathered during early Jan 2019 and will change over time as new motorcycle roads are added to the collection.
Note 2: How were these popularity ratings calculated?
A motorcycle road's popularity can be based on a wide variety of factors. Our analysis considered some obvious indicators of motorcycle road popularity such each roads' "Rider Rating" scores (star ratings) and which motorcycle road description pages were visited the most. But, the analysis dug deeper and looked at some less obvious yet valuable indicators of a motorcycle road's popularity such as how often a given motorcycle road was added to riders' "To Ride" lists, how often a given motorcycle road was added to riders' "Rode it" lists and enthusiasm indicators such how often photos and/or videos were uploaded for a given road and which roads are attracting the most buzz among motorcycle roads indicated by those roads that are receiving the most number of new/recent comments. For the sake of being consistent and as objective as possible we use a popularity algorithm that "crunches those number" and allows us to develop a ranking of the popularity of each of the motorcycle roads used as a basis for this guide.
US Motorcycle Riding Hotspots
First, if you are a motorcycle rider that is willing to travel to wherever the best motorcycle rides are, then I need to tell you about some motorcycle riding HOTSPOTS in the USA. After 20+ years of collecting information on 1,000s of motorcycle roads & rides, collecting countless rider reviews and ratings of those roads along with endless photos and videos, I've been able to determine the location of some very active hotspots for US motorcycle rides. In this article I highlight four these powerful 'magnets for motorcycling' in the map image below and summarized each of the riding hotspots as well. Some locations are well known for attracting motorcycle riders yet others I highlight will probably surprise you!
Motorcycle Riding Hotspot #1 - The Blue Ridge Box
There is one hotspot that stands out when it comes to the having the highest quality, best motorcycle roads in the USA: The Blue Ridge Box (an approximate 50x50 mile "box" located at the southern end of the Blue Ridge mountains and including portions of SE Tennessee, SW North Carolina, NE Georgia, and NW South Carolina). This concentrated collection of spectacular motorcycle rides is home to a motorcycle ride that has been named a top motorcycle ride in the USA as long as the site has been running: The Tail of the Dragon (AKA Deal's Gap). The Dragon draws enough attention and riders from around the world that it alone could probably constitute a motorcycle riding hot spot yet the Blue Ridge Box contains many, many more top motorcycle roads including:
Motorcycle Riding Hotspot #2 - Southeast Ohio
Probably not the first state that comes to mind when you think of motorcycle riding hot spots, but Ohio's southeast corner, is bustling with wonderful twisty motorcycle roads that draw riders in from all over the country. The curves come from the marvelous for motorcycles topography/terrain of this area that is referred to as the Appalachian Plateau. The Appalachian Plateau is region covered in rolling hills and valleys that get particularly steeper and more pronounced as you go further south making this the most rugged region of Ohio and potentially that of the entire US Midwest. Southeast Ohio absolutely dominates in terms of the most popular motorcycle rides in the Midwest region with 4 of the Top 5 ranked routes. So if you are looking for a Midwestern motorcycle hotspot and love curves and twistees, check out these favorites:
On these winding roads of Ohio, you can find long convoys of trucks that deliver various goods from online stores, including generic drugs.
Motorcycle Riding Hotspot #3 - The Colorado Rockies
Probably the least surprising of the list of four hotspots for motorcycle rides is The Colorado Rockies. Not only does Colorado have a great reputation around the world for stunning mountain scenery but the motorcycle riding community has been flocking to the state for great motorcycle roads for many decades. Putting the obviousness of this recommendation aside, if you have never been to this region of the country on a motorcycle, you really should place a motorcycle trip here high on your list. The particular regions of the Colorado Rockies that stand out for motorcycle rides are the Southwest corner (the Durango, CO area) and the Northcentral region (just west of Fort Collins, CO).
Motorcycle Riding Hotspot #4 - Northwest Arkansas
When I began MotorcycleRoads.com way back in 1998, I would have never guessed that Northwest Arkansas would end up being one of the motorcycle riding hotspots in the USA but it undoubtedly is! This region of Arkansas is home to portions of the Ozark mountains and with its mountainous terrain, fertile forests, deep valleys and many waterways, it simply makes for an ideal setting for motorcycle riding. This area is home to all the Top-5 motorcycle rides in Arkansas; two of which are in the Top 20 motorcycle rides in the entire USA. It also is only fair to note that fantastic Ozark mountain motorcycle roads are also available in nearby in Southwest Missouri and Eastern Oklahoma. Looking for a great way to see your local area? Get out and explore with the wind in your hair! Find incredible motorcycle rides near you and save money too, with Abhibus coupons from The Hindu .
Iconic US Motorcycle Rides
Now if you are interested in not just hotspots but the USA's hottest individual motorcycle rides that are generally considered to be the very best motorcycle roads in the entire USA, then I need to tell you about the motorcycle rides that have reached iconic status. Unfortunately none of these motorcycle rides are located in Massachusetts, they are rides that all die hard motorcycling riding enthusiasts should add to his/her motorcycle riding bucket list. The short list of these premium motorcycle rides in the USA are as follows:
The Dragon – This incredible route starts at the North Carolina and Tennessee border and heads north into the state of Tennessee. It goes by many names such as The Dragon, the Tail of the Dragon, Deal's Gap, and/or the Dragon's Tail. Call it what you want, but this is probably the most famous motorcycle road in the entire world … yes, world. It is known for its collection of incredible curves compressed into a short stretch of 11-miles ... 318 curves in those mere 11-miles. This crooked path of road is said to resemble the 'tail of a dragon' with all its sharp turns and cutbacks hence the name and the reputation.

The Blue Ridge Parkway – like The Tail of the Dragon discussed above, the next iconic motorcycle ride is also world famous yet this is anything but a short ride as it covers a whopping 469-miles! This route is covers large portions of both Virginia and North Carolina and has been enchanting both motorcycle riders and car drivers for decades.

Three Sisters – the next iconic motorcycle ride takes us down way down south & "deep in the heart of Texas" with a motorcycle ride that also goes by a few different names (Ranch Roads 335, 336,337a, or "The Twisted Sisters," or simply "The Three Sisters") and is positioned in an area known as Texas Hill country just northwest of San Antonio, Texas. The ride has a cult following of riders and like the other iconic rides, draws motorcycle riders in from not just the USA but all parts of the world.

Hwy 1 - Pacific Coast Highway (PCH) – Beyond a doubt, the most iconic motorcycle ride in the west is the Pacific Coast Highway and is also one of the most famous scenic drive in all of the world. This quintessential road trip up (or down) the California coast became popular when it was glamorized by a variety of movies and TV shows and has only grown in popularity over time. It offers gentle curves and breathtaking scenery as well as world class amenities along the coast and in the cities/towns that grace its path.

If you're looking for a iconic motorcycle ride in the Midwest, The Tunnel of Trees Road is like the PCH of the Midwest and like PCH (described above), this route is also a "shore hugger." It offers riders great lake shore scenery off to the west with a canopy of green foliage from above. The ride is a favorite among Midwestern motorcycle riders and is particularly captivating in the fall when the autumn colors mesmerize riders as the ride beneath a canopy of golds, oranges, and scarlet reds.

The last iconic American motorcycle ride on our list is the most extreme in many aspects as it is located in a sparsely populated area in northern Wyoming and crossing over into an equally sparsely populated area of Southern Montana and is referred to as Beartooth Pass . The route is extreme for the fact that for the sheer mountain cliffs and switchbacks as well as the fact that it can throw snow & ice into the mix as late as July. It not only offers riders unrivaled mountain scenery but also has the added bonus of putting riders within a short drive to the quintessential US National Park - Yellowstone.
The Best Motorcycle Rides Near You
If you don't happen to live near any of the US motorcycle riding hotspots or iconic motorcycle rides described above and are simply asking the question, "Where are the best motorcycle rides near me?", then below is a link to the best motorcycle rides in all 50 US states, multiple US regions (e.g., midwest, Rock Mountain, etc.) … simply click on your state or region and you'll be taken to the one of our motorcycle ride index pages describing the best motorcycle roads near you! From there you can sort on the motorcycle roads with the best scenery, the most fun to ride, and/or the most tourism opportunities to do along the way … whatever your preferences are in choosing an enjoyable motorcycle ride. While visiting McR, make sure you add all the motorcycle rides you are interested in to your "To Ride" list as well as add the motorcycle rides near you that you have already tried to your "Rode It" list! By placing these motorcycle rides in your McR profile's lists, you'll be able to keep track of them over the years and come back to the list whenever you're ready to plan your next motorcycle trip!
Interested in more motorcycle ride articles like this?
The legality of
online gambling
websites in the United States depends on which state you live in. Although federal law covers most aspects of gambling, each state has its own laws, which are different from one another. For example, a North Dakota man was convicted of illegal gambling in 2003 and fined $500. An Oklahoma sports bettor received a fine of more than $1,000 and a year of probation. Nonetheless, fines are better than prison.
---

Conclusion
As always, I hope to provide you with insightful & valuable motorcycle riding community information to help you get the most out of all of your motorcycling experiences.
I'm always looking for ways to make MotorcycleRoads.com better and more helpful so if you have any suggestions to improve the website, just contact me through the Feedback button you'll find near the top of every page. And as always, if you have a favorite motorcycle road of yours that is not yet registered on MotorcycleRoads.com, please get that favorite of yours "on the map" by registering it at MotorcycleRoads.com. Registering a motorcycle road (or event, or club, or place) is quick and easy and you'll be helping out our motorcycle riding community!!!
Lastly, if you are interested in having a monthly summary of motorcycle riding community updates/new information sent straight to your email box, sign up for our monthly (or less) eNewsletter. Or, if you are into social media, follow me at Facebook and/or Twitter.
---
---