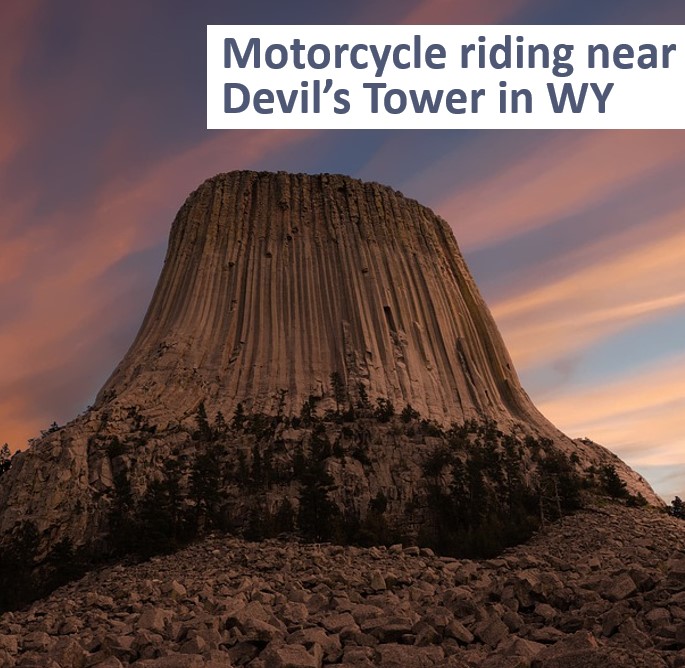 The Sturgis Motorcycle Rally has grown to become the largest drawing motorcycle rally in the entire USA for a variety of reasons including the tradition, the great rally events, and for the rally's setting within some of the greatest motorcycle riding country in the USA. One of those great rides that has become a tradition for Sturgis Rally attendees is the ride west, over the border into Wyoming, and to the famous and awsome - Devil's Tower National Monument.
The ride from Sturgis to Devil's Tower National Monument is commonly referred as the - "Ride the "Lasso" from Sturgis to Devils Tower" as the route's path looks identical to a lasso and makes perfect loop that will take riders to the monument and back to the rally. To learn more about this great Sturgis Rally motorcycle riding tradition, see our Guide Ridding the Lasso from Sturgis to Devil's Tower.
Or for a guide to all the best motorcycle rides and riding areas near the Sturgis Rally, check out our Guide to the Motorcycle Rides Near Sturgis.