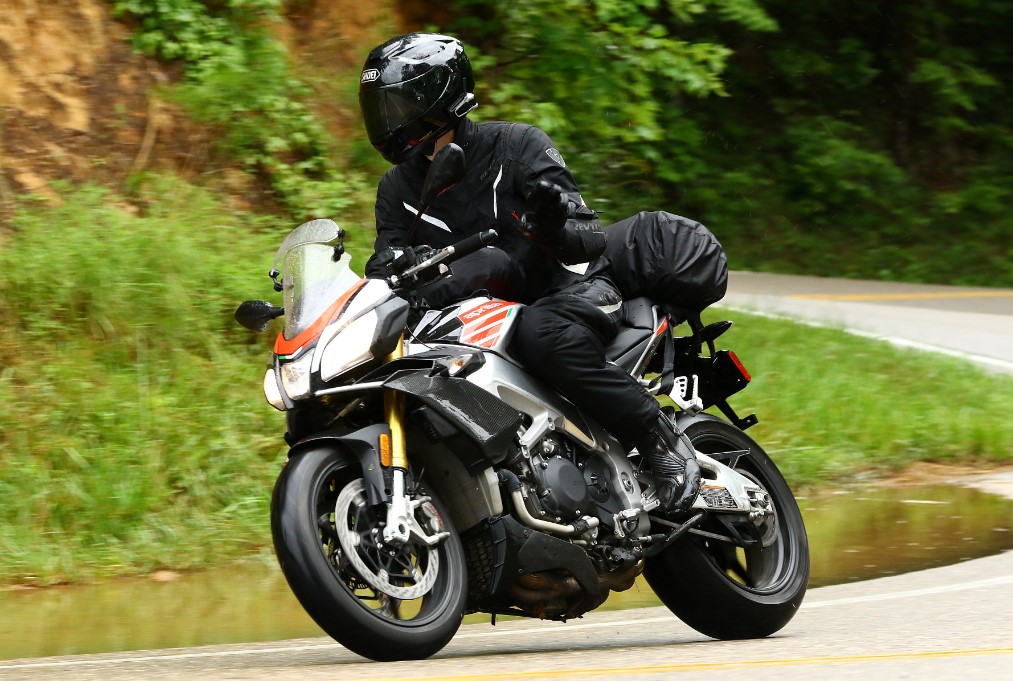 Akumu's Motorcycle Riding History:

"I started off on a 1993 Kawasaki Ninja 500 and a full set of gear (ATGATT), both that I owned before getting my license from the MSF (PAMSP) program, which is free is Pennsylvania. (I highly recommend you take it to get your license or the license of a friend or loved one. They even have more advanced courses, as well, to polish your skills.) I didn't ride the bike until I got my license, and I didn't really explore the world of motorcycling until I sold my Ninja 500 two years later and got a 2002 Kawasaki ZZR1200. While owning the ZZR I was much more interested in larger rides than the bar to bar, tavern to tavern riding I did with my father. (Especially since I don't drink.) I won't go over every bike I've owned, I'm on bike number 10 now, in 12 years, as of 2020. I've never owned more than 2 at once. I'm not rich, just looking for the perfect bike. (I found it, but had to let it go, for the time being.) I also hit the twisties in my hot hatchback, a 2016 Ford Fiesta ST. 95% as fun as the bike, MUCH safer, but after 12 years on two wheels in the twisties that hot hatch definitely lacks that 'special something' for many, but not all, roads. For some roads that are rough or have gravel in spots, I flatly wouldn't want to do them on a street motorcycle, but in the hatch I'm having a blast. My current bike is my first cruiser, a 2002 Honda Magna. I got it more to cruise than to crush twisties or sport tour. My only riding partner left, my 70 year old father is slowing down, so rather than blasting off ahead of him I decided to slow down, temporarily, as well. That said, the bike can hustle a bit and handle when it needs to.
I will say that this site, and a now long gone competitor, really expanded my horizons for motorcycling. Not just for me, but for the 2 people, now 1, that I ride with. It's safe to say I like sport touring motorcycles best, but I do have such a weakness for a V4 engine that I'll turn the bike into a sport tourer, even that's not its designed intent, as I did with both of my Aprilia Tuono V4 1100's. I average around 7,000 to 9,000 miles a year. I don't commute and only go out for those sport touring rides. I don't care for around town stuff, rides out to a diner and back or poker runs etc. I'm much more about the twisties, sweepers and if none of them are around I don't mind some scenery until we get to the twisties or sweepers. I like the twisties so much I do what many won't. I take the slab, 80 miles of it, to get out to them, when I go to Ohio. 100 miles of 'okay' roads when I go to West Virginia. To me it's worth it. My thought process is that if I took the back roads to get to the great stuff near me I wouldn't be able to ride them back and forth or as many times as I want in a day. With that frame of mind I consider myself fairly unique. (Most everyone I've told that to looks at me strange.)
Thank you for reading my profile here. I look forward to imparting all of the knowledge I have of the amazing roads I ride in the states that I'm a Road Ranger of. That would be Ohio and West Virginia, despite me being from south western Pennsylvania. (Bleh, Pennsylvania!) For now I'm the #1 contributor on this site. I have many MANY videos posted up, routes submitted, as well as comments to routes I've submitted and ridden. My YouTube channel (https://www.youtube.com/user/AkumuX) has, literally, 175+ riding videos for your viewing pleasure, 95% of them linked to this site. More will be added as I find more roads, and that's no easy task. I've carpeted what I can reach on a day or two ride in Ohio, West Virginia, Virginia, Tennessee, North Carolina and even western Pennsylvania, where I live, looking for stand out roads. I've found the vast majority, but the odd pearl does exist! (Looking at you Howard's Lick Road/Lost River State Park Road, WV) Enjoy!."
Note: As you read in Akumu's history above, he enjoys great roads on a motorcyle as well as in a car so his suggestions below cover both modes of transporation.
Akumu's top 4 very narrow (1.25 - 1.5 lane paved), FUN West Virginia roads. (Better in cars, preferably small ones! Bikers use at your own risk due to iffy pavement, spotty gravel in corners and no frickin guardrails!):
WV Route 72 - between 219 and 32. This looks amazing on a map but maybe not so amazing when you're taking the bends at 10 miles an hour due to iffy pavement, gravel and just overall anxiety. Being in a car seems to dull the anxiety a bit, the gravel and pavement aren't as much a concern in a car. Very fun road, especially if you can keep your speed up (35mph is a lot here), but be careful of people coming the other way.

WV CR12 Howard's Lick Road/ Lost River State Park Road - This freaking Road is like something out of a European rally stage, but paved. Every time up here I expect to see Ken Block or Ruben Zeltner tear assing by. Quite lumpy pavement, a bit of gravel here and there, up on a ridge with lots of twisties and not a soul around. Very fun road in a sporty car. Take care of yourself on a motorcycle, though. I do this in the car, much more fun than a motorcycle.

Smoke Hole Road - Crazy little road. Not as sketchy as the first two on a motorcycle. Go up the side of a ridge to the land that time forgot. Lots of great scenery like the other two, as well.

Spruce Knob CR33/4 to CR112 to CR104 - (Not yet added to McN.) The road to Spruce Knob is pretty thin and of course it being the highest point in West Virginia you have lots of great views not just at the top, but on the road to the top. More fun on a bike than a car because of the sense of elevation you get from peeking down over the side of the road with no guardrail. Not to mention you can feel yourself get colder the higher you go. Pretty cool. Stay on CR112 if you want to check out Spruce Knob Lake Camp Ground
Favorite roads in West Virginia for cruising and sightseeing:
US Route 48 - Wardensville to Davis or Moorefield to Davis. The former gives you the full experience, the ladder gives an abbreviated, but still very good experience.

WV Route 150 - off of 219 down to 39, or vice versa. Very pretty, especially in autumn

WV Routes 33/48 - (Not yet added to McN.) Elkins to I-79. Once again very pretty, especially in autumn

WV Route 2 - (Not yet added to McN.) Huntington to Chester, river side vistas, some cities, some towns, wave to the people on Ohio Rt. 7 lol
Akumu's Advice To Those Riders Looking to Tour West Virginia:
"Advice for those looking to tour West Virginia – Be prepared. This is the mountain state, and a hick state at that. Fuel will be very spotty. Cell signal will be very spotty. Hell, civilization will be very spotty. The good thing about this state is that because population is so sparse, the roads are often times empty or damned near it. Also, West Virginia loves their passing lanes, even around bends! West Virginians must like governing themselves, because not counting passing their police stations I've probably seen 4 police cars in 12 years, not on the big 4 lane highways that is. Be safe, because as mentioned, the police and ambulance are going to have beards by the time they get to you, if something happens in the middle of nowhere.
It's a great state, though. For the most part they take care of their roads, they only have 1 toll road and it costs nearly nothing. The people are pretty laid back, and I've never had a problem there. One caution, though. If you're on US Route 19 between US Route 79 and US Route 64, watch your ass. This one road, and especially a town called Summersville, have a notorious reputation for the cops along here handing tickets out like they're friggin' candy. It's like that road took the calm, friendly demeanor of the entire state and inverted it.

Other than that, it should be quite easy to enjoy The Mountain State!"
Additional advice from Akumu X:
"Rather than track all the way out to these twisties only to find a road closed sign or a detour I suggest using the links below to check out road situations before you travel. The accuracy of the website information varies between sites. For example, some of the time for West Virginia they will have road work displayed. The road usually has to be a main artery for them to put it on the website about detours or road closed. 90% of the time they will have road work for Ohio displayed. This saves a lot of time for when a route is closed, and they do like to take care of the roads, usually, in the Wayne National Forest area of Ohio, by Marietta".
"I want to mention some of my thoughts on Bluetooth / DMC communication devices (even though no one asked): I do highly recommend getting motorcycle communication devices. They have transformed the way that I ride, to the point that my wingman and I feel naked if we don't use coms. Calling out road debris, dead animals in the road around bends, drivers to watch out for and any of the other various hazards is very nice. Not to mention the chit-chat you can have. Some big names in communication are Cardo, Sena & UClear. I use a Cardo Smartpack."
---
Note: Recently, MotorcycleRoads.com (McR) announced the start of a new program for assigning prolific motorcycle riders as "Road Rangers" for various regions of the USA and Canada - the MotorcycleRoads.com Road Ranger Program. This program is a great way for prolific motorcycle riders in various regions to share their knowledge and expertise of the best motorcycle roads and rides within that region.