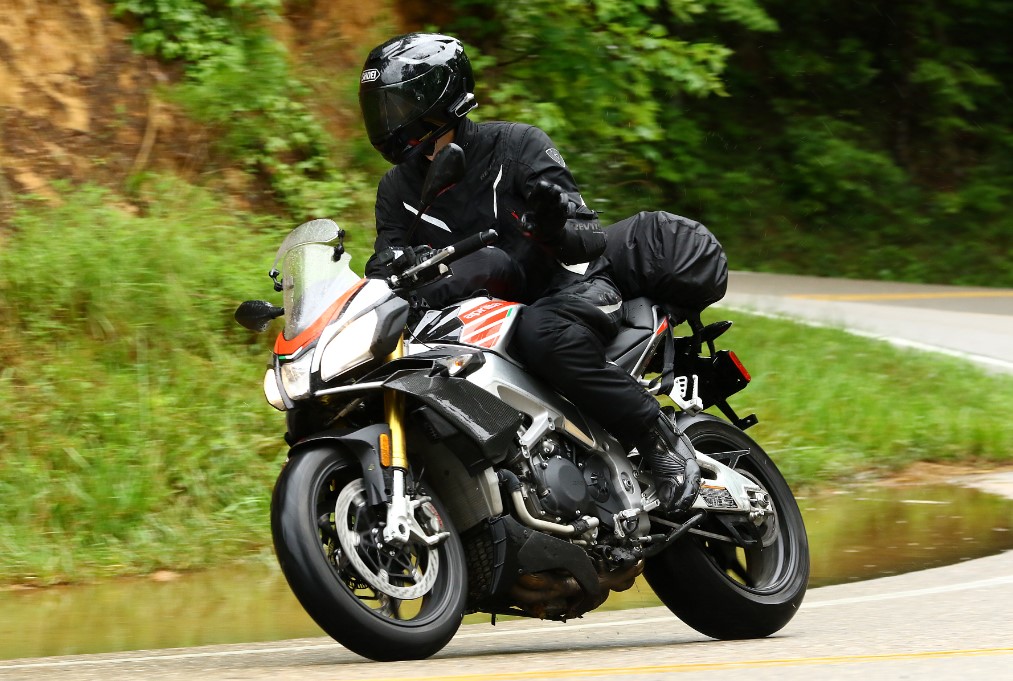 Akumu's Motorcycle Riding History:

"I started off on a 1993 Kawasaki Ninja 500 and a full set of gear (ATGATT), both that I owned before getting my license from the MSF (PAMSP) program, which is free is Pennsylvania. (I highly recommend you take it to get your license or the license of a friend or loved one. They even have more advanced courses, as well, to polish your skills.) I didn't ride the bike until I got my license, and I didn't really explore the world of motorcycling until I sold my Ninja 500 two years later and got a 2002 Kawasaki ZZR1200. While owning the ZZR I was much more interested in larger rides than the bar to bar, tavern to tavern riding I did with my father. (Especially since I don't drink.) I won't go over every bike I've owned, I'm on bike number 10 now, in 12 years, as of 2020. I've never owned more than 2 at once. I'm not rich, just looking for the perfect bike. (I found it, but had to let it go, for the time being.) I also hit the twisties in my hot hatchback, a 2016 Ford Fiesta ST. 95% as fun as the bike, MUCH safer, but after 12 years on two wheels in the twisties that hot hatch definitely lacks that 'special something' for many, but not all, roads. For some roads that are rough or have gravel in spots, I flatly wouldn't want to do them on a street motorcycle, but in the hatch I'm having a blast. My current bike is my first cruiser, a 2002 Honda Magna. I got it more to cruise than to crush twisties or sport tour. My only riding partner left, my 70 year old father is slowing down, so rather than blasting off ahead of him I decided to slow down, temporarily, as well. That said, the bike can hustle a bit and handle when it needs to.
I will say that this site, and a now long gone competitor, really expanded my horizons for motorcycling. Not just for me, but for the 2 people, now 1, that I ride with. It's safe to say I like sport touring motorcycles best, but I do have such a weakness for a V4 engine that I'll turn the bike into a sport tourer, even that's not its designed intent, as I did with both of my Aprilia Tuono V4 1100's. I average around 7,000 to 9,000 miles a year. I don't commute and only go out for those sport touring rides. I don't care for around town stuff, rides out to a diner and back or poker runs etc. I'm much more about the twisties, sweepers and if none of them are around I don't mind some scenery until we get to the twisties or sweepers. I like the twisties so much I do what many won't. I take the slab, 80 miles of it, to get out to them, when I go to Ohio. 100 miles of 'okay' roads when I go to West Virginia. To me it's worth it. My thought process is that if I took the back roads to get to the great stuff near me I wouldn't be able to ride them back and forth or as many times as I want in a day. With that frame of mind I consider myself fairly unique. (Most everyone I've told that to looks at me strange.)
Thank you for reading my profile here. I look forward to imparting all of the knowledge I have of the amazing roads I ride in the states that I'm a Road Ranger of. That would be Ohio and West Virginia, despite me being from south western Pennsylvania. (Bleh, Pennsylvania!) For now I'm the #1 contributor on this site. I have many MANY videos posted up, routes submitted, as well as comments to routes I've submitted and ridden. My YouTube channel (https://www.youtube.com/user/AkumuX) has, literally, 175+ riding videos for your viewing pleasure, 95% of them linked to this site. More will be added as I find more roads, and that's no easy task. I've carpeted what I can reach on a day or two ride in Ohio, West Virginia, Virginia, Tennessee, North Carolina and even western Pennsylvania, where I live, looking for stand out roads. I've found the vast majority, but the odd pearl does exist! (Looking at you Howard's Lick Road/Lost River State Park Road, WV) Enjoy!."
Akumu's Favorite Roads in Ohio:
Note: As you read in Akumu's history above, he enjoys great roads on a motorcyle as well as in a car so his suggestions below cover both modes of transporation.
Favorite roads in Ohio for twisties:
Favorite roads in Ohio for scenery & cruising:
OH Route 26 between Woodsfield and Marietta – Rolling farmlands with light sweepers and light twisties thrown in. One of the two mainstays you always see Harleys on, the few times you ever see anyone in Wayne's National Forest.

OH Route 800 between Sistersville and Barnesville – The other mainstay of Wayne's for the cruising folk. Not as remote as Route 26, but still a nice gentle ride with plenty of farmland views and some sweepers thrown in.

OH Route 278 between Nelsonville and U.S. Route 50 – Some nice canopy here down in the heart of 'south' Wayne's National Forest.

OH Route 7 between East Liverpool and Chesapeake (Not yet added to McN.) – Riverside riding.

OH Route 6 between Sandusky and Huntington Beach – Lakeside riding.
Akumu's Advice To Those Riders Looking to Tour Ohio:
"Advice for those looking to tour Ohio – I hope you like straight lines. To be clear, I'm not a fan of any part of Ohio's roads other than south eastern Ohio, with a dash of central eastern. It's pretty obvious why, just look at the Motorcycle Roads.com map of Ohio. A whole lot of nothing…until you get south of I-70 and east of I-77 where you find West Virginia's little brother. Sure, there's the occasional outlier that doesn't fit in the 77, 70, 7 box, but it's just that…an outlier. (555 etc.) As such, if you're after any degree of continuous fun, and not just some odd gem out in the middle of nowhere, that's where you're going to want to head. Cell service is iffy, but not horrible. Fuel stops, likewise, aren't too bad. 'The box' of 77, 70, 7 isn't that big, so no one should be running out of gas, really. The police presence ramps up the closer you get to those big 4 laners, but Wayne's National Forest is so damned quiet all the time that you never see John Law there.
This area has it all, and yet there's never anyone in it. You could hear a frickin' pin drop while riding along. The most you get is a squad of Harleys cruising around…slowly, and one nutter on his blue FJR, tearing up the roads. You really do feel removed from civilization, and it's a fantastic way to 'unplug.'
Enjoy riding or driving the 'Buckeye Hills'! "
Additional advice from Akumu X:
"Rather than track all the way out to these twisties only to find a road closed sign or a detour I suggest using the links below to check out road situations before you travel. The accuracy of the website information varies between sites. For example, some of the time for West Virginia they will have road work displayed. The road usually has to be a main artery for them to put it on the website about detours or road closed. 90% of the time they will have road work for Ohio displayed. This saves a lot of time for when a route is closed, and they do like to take care of the roads, usually, in the Wayne National Forest area of Ohio, by Marietta".
"I want to mention some of my thoughts on Bluetooth / DMC communication devices (even though no one asked): I do highly recommend getting motorcycle communication devices. They have transformed the way that I ride, to the point that my wingman and I feel naked if we don't use coms. Calling out road debris, dead animals in the road around bends, drivers to watch out for and any of the other various hazards is very nice. Not to mention the chit-chat you can have. Some big names in communication are Cardo, Sena & UClear. I use a Cardo Smartpack."
---
Note: Recently, MotorcycleRoads.com (McR) announced the start of a new program for assigning prolific motorcycle riders as "Road Rangers" for various regions of the USA and Canada - the MotorcycleRoads.com Road Ranger Program. This program is a great way for prolific motorcycle riders in various regions to share their knowledge and expertise of the best motorcycle roads and rides within that region.