McR Members - Brian Fistler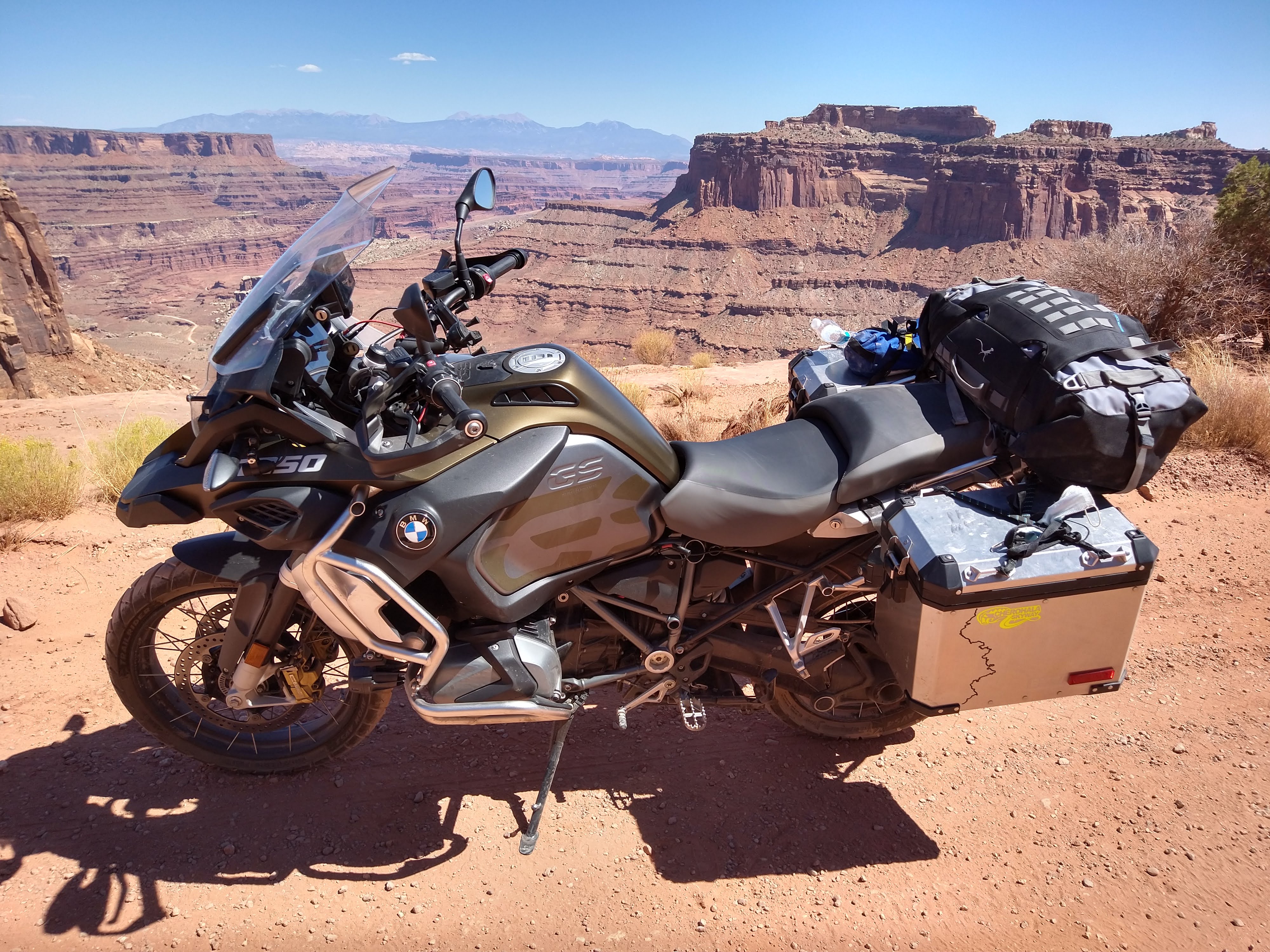 Brian fistler
Member Since:
Jul 25, 2013
Motorcycle Type:
Other,sport,touring,adventure touring,
Would you like us to know anything about you?
My main ride is a 2019 BMW R1250GSA. Also in the household's stable are a BMW K75, a BMW R75/6, a BMW G310GS, a Honda Silverwing, a Honda Helix and a Can-Am Ryker 900 Sport.
Contributions of Brian fistler
| Routes | Date Added | |
| --- | --- | --- |
| The Grand Staircase-Escalante National Monument tour | February 19, 2021 | |
| West Virginia 28 | May 2, 2020 | |
| Buffalo Shoals Road | June 29, 2015 | |
| North Carolina's Route 80 (AKA Devil's Whip) | May 25, 2015 | |
| Dirty Driving to Lake Lure | April 13, 2015 | |
| Diamond Back Loop (226 & 226A) | March 7, 2015 | |
| NC Hwy 66 Near Brown Mountain | February 27, 2015 | |
| Short Run Through Some "Bad Lands" | February 27, 2015 | |
| 16 A to and thru Custer State Park | February 27, 2015 | |
| Woolwine Hwy to Tuggles Gap | February 13, 2015 | |
| Squirrel Spur Rd | February 8, 2015 | |
| Hampton Road | February 3, 2015 | |
| Aunt Bea's Way (US 52) | November 26, 2014 | |
| Custer State Park Wildlife Loop Road | November 23, 2014 | |
| Flagstaff to Sedona on the Incredible 89A | November 23, 2014 | |
| Ozark Highlands Scenic Byway | November 23, 2014 | |
| Chief Joseph Scenic Highway-Bighorn Mountains | November 23, 2014 | |
| Mexican Hat to Bryce Canyon | November 23, 2014 | |
| The Hellbender 28 | November 23, 2014 | |
| Arkansas Pig Trail - Arkansas 23 | November 23, 2014 | |
| Cherohala Skyway | November 23, 2014 | |
| Blue Ridge Parkway | November 23, 2014 | |
| Deal's Gap (AKA "The Dragon" or "Tail of the Dragon") | November 23, 2014 | |
| Beartooth Pass | November 23, 2014 | |
| Hanging Rock Run | June 5, 2014 | |
| Greensboro, NC - Blue Ridge Pkwy - Winston-Salem | June 5, 2014 | |