Motorcycle Route Author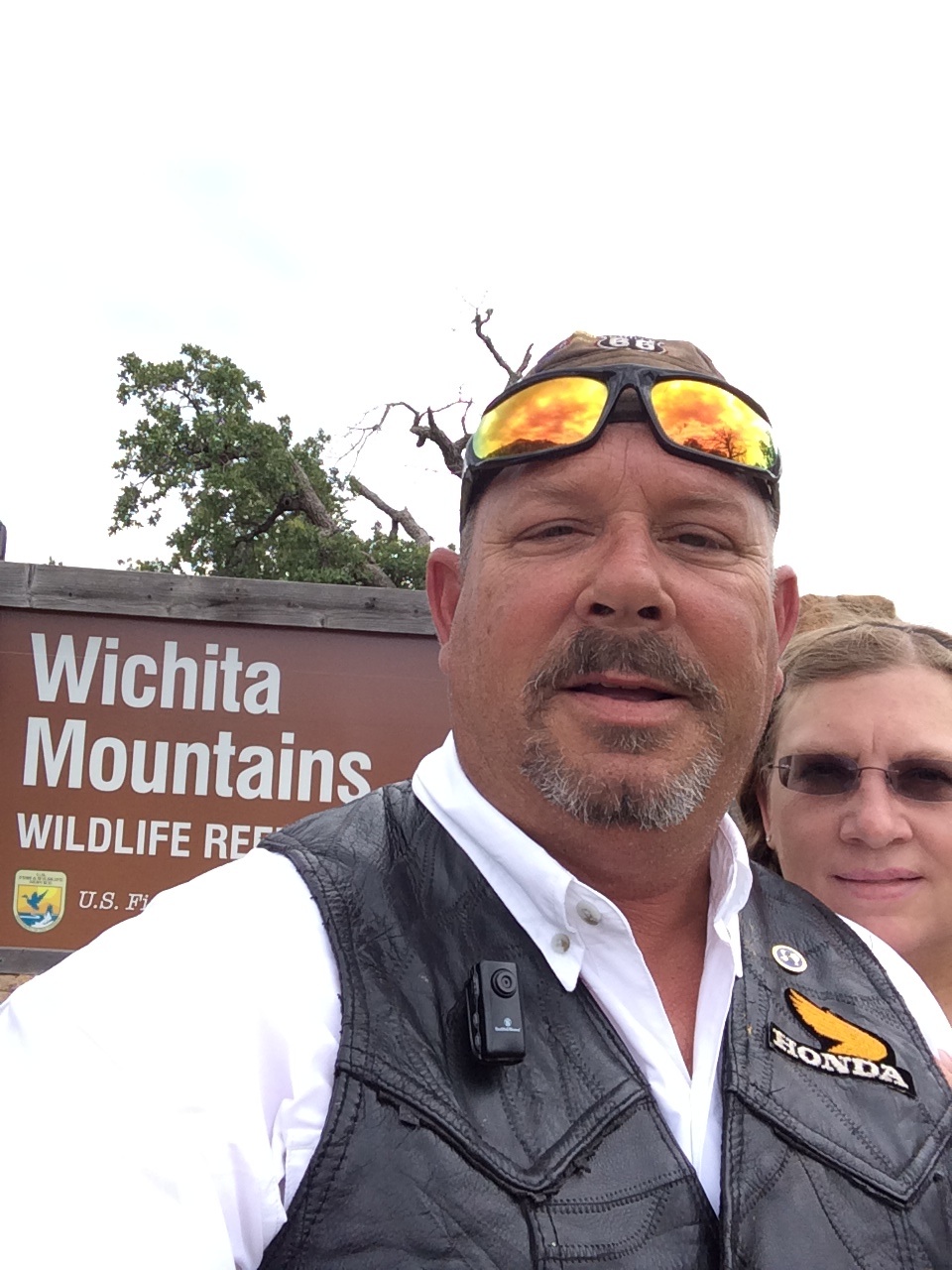 Written Directions
Start by getting yourself to Historic Matador, Texas. Just outside of town is FM 94. You will travel north till you hit FM 656. Take a left onto 656 and head west until you get to the Historic town of Turkey, Texas. At this point, you have to stop in and take a look at the Bob Wills Museum. Fill up your tummy and your tank and then head to FM 86 and head west to stunning Caprock Canyon state park. Ride thru the park and then get back on FM 86 and head west thru Silverton and then a few miles outside of Silverton you'll turn north on FM 207. Just before you get into Claude you will turn onto FM 1151 and head west till you come to S. Washington Street. Turn left on S. Washington Street and head south till you see the signs for Palo Duro State Park. follow the road to Palo Duro and then down into the canyon. Make the loop around the bottom of the canyon and then back up.
Scenery
This route covers farmland and cotton fields at first. In fact, there is a very good chance that something you are wearing right now came from these fields. The best time to ride this route is in June and July because that is when the cotton fields are the greenest. And if you are really lucky there will be some sunflower fields as well. When you get to the Historic town of Turkey, Texas, you have to stop in and take a look at the Bob Wills Museum. Then of course there is beautiful Caprock Canyon State Park. Lot's of Bison and great canyon landscape. 207 is a great road with two great dips into the southeastern part of Palo Duro Canyon. Be sure to ride around Mackinze Lake and possibly take a refreshing dip. And then down the road a bit get your camera ready for Lookout Point Picnic Site. Be sure to read the Historical Marker at the bottom of the canyon. FM 1151 is just a straight shot shortcut to keep you off the highway. And S. Washington Street is a straight shot shortcut as well. And of course, Palo Duro Canyon is a must-see.
Drive Enjoyment
Road Conditions are as near perfect as you can get. That's because these are Farm Roads and State Park Roads and they get special treatment all the time. There are plenty of sweepers and a few twisties but lots of straight shots as well but, the scenery is fantastic if you ride in June and July! Don't expect epic mountains and forests. This is Farmland that just happens to have the 2nd largest canyon in the United States gouged into it! You will be amazed as you roll along seeing flat farmland as far as the eye can see and then BAM! There is this huge hole in the ground! As you ride the open farmland try to imagine the time when the Spanish first rode through here with a sea of prairie grass all around them as high as horse bridal and no visual landmarks anywhere!
Tourism Opportunities
Read about the history as you start in Matador. Turkey is the home of Bob Wills and the Texas Playboys as well as the Historic Turkey Hotel. (Call ahead for reservations) Caprock Canyon State Park is beautiful. (gotta pay to get into both state parks on this route) Lots of great picture ops in the canyons and be sure to eat a burger at the bottom of Palo Duro.
Motorcycle Road Additional info
https://goo.gl/maps/WnRmWPBzZZ8yvH3w8